I have a fair amount of DIY completed projects and incredible thrift/antique finds that all occurred prior to starting my blog. That means no "before" pictures! Shame, shame. Now that I have my own blog and a great camera, I am a picture taking addict.
Having said that......drum roll please....I am going to bombard today's post and a few more with photos of my house to catch everyone up and to chronicle this moment in time for myself. I love that a blog can also serve as a sort of diary and scrapbook all at once.
Here I am on a typical Tuesday afternoon. I made the staircase out of a french slinky, my dress is a thrift store find. I dyed it with blueberries found on a hike up Mt. Monadnock. The door behind me is unfortunately just builder grade.
In all seriousness....the below photo was an inspiration photo found online. I have always wanted to have cabinet doors that looked like this.
I ended up doing this...
Remember I do not have before photos. These cabinets had solid wood panel inserts before. SNORE.
Ingredients: chicken wire, linen, staple gun. Hero Man did all the stapling---thanks big guy! The linen needs to 'relax' a bit and will soon look perfect. I also need to dab on some of that 'stuff' that keeps the material from fraying (I think that product exists). I had a finite amount of the linen (found one day while antiquing) so I did not have enough material to put a proper hem on the edges.
This was such an easy project---we got this done on a Sunday afternoon (yup-football was on and it still got done).
Next is a very old banana box. Yes siree folks, there once were wooden boxes just to ship bananas. We found this gem at Antiques at Mayfair in Amherst NH
http://antiquesatmayfair.com/
. We have had this for close to 2 years. We had it filled with books and then it hit me one day that we needed to show this baby off! (I also was getting bored with my existing coffee table and wanted to shake things up a bit).
I thought our banana box would make a perfect coffee table if it had wheels and a piece of glass over it. Here is my lovely vision brought to life!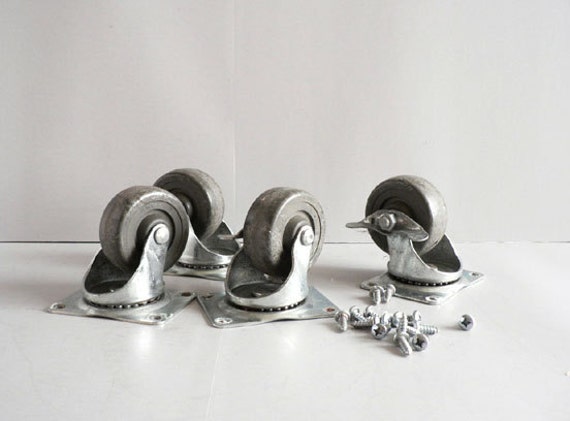 Here is my coffee table in all it's glory doing what it is supposed to do. Hold the remotes!!!
So here is a plain old pretty clock in my dining room (I have a bit of a clock obsession)
Here is a plain old pulley---
Here is a clock and pulley put together!
Here is a pulley and a dropcloth panel put together!
I will call this my mini series of house 'catch-up'. Hope you enjoyed the first episode.
-Lisa
I'm linking up to
{Primp}
Primitive & Proper